Edinburgh – my first home away from home – will always occupy a special place in my little heart. A reoccurring pattern in my life seems to be that most great opportunities present themselves to me coincidentally, and spending four years at university in Edinburgh was no exception. After all, in 2010, all I thought I really wanted was to study Politics, Psychology and Sociology at Cambridge; two awkward interviews and a rather polite rejection letter later, I ended up in Edinburgh amongst a bunch of other Oxbridge rejects instead – and will forever be grateful for that.
Of course, my love for the city is also personal; I've met some of the kindest, funniest, and smartest people there. But good news for my fellow introverts contemplating a trip to Scotland's pretty capital city: you don't need to make friends for life in Edinburgh to have a great time – though it sure helps.
This is my guide to the places I love (and why I love them), written for any Edinburgh-bound friends and strangers who don't quite know where to start their journey. It's now been a year and a half since I left Edinburgh for good. Whenever I go back, I try to visit at least a few of my favourite spots, and I'm writing this in the hope that maybe some of you will do the same.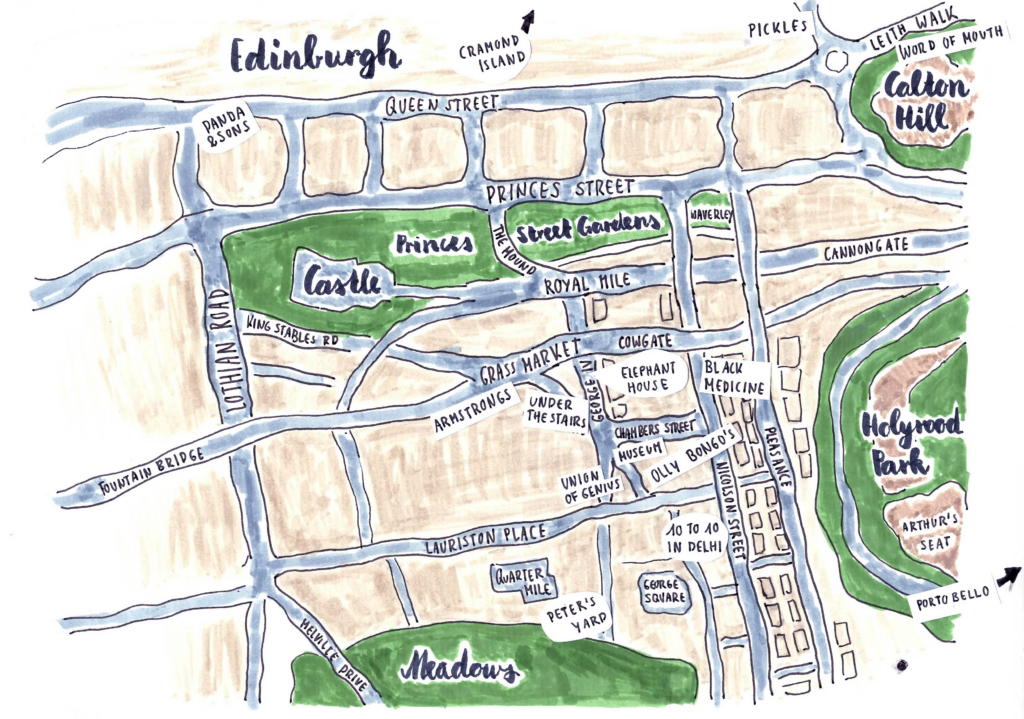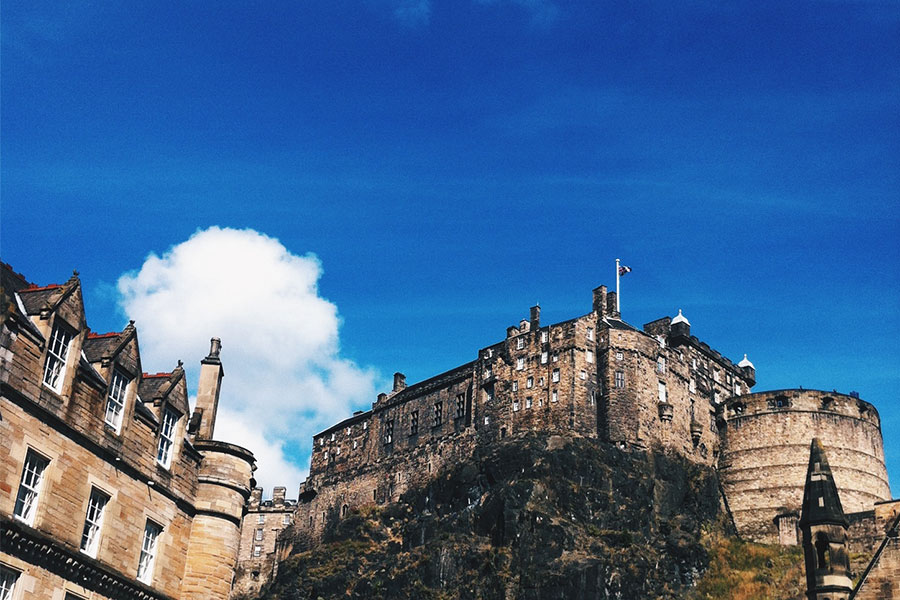 Where to eat
I've never considered myself a foodie, simply because I will eat (and enjoy) almost anything. But they do say to follow your heart, and I sure love to eat – so let's talk food first. Edinburgh has many excellent food options, but there are a few places that I'm just in love with. Personally, I'm more of a budget eater – though I know that Edinburgh also does fine dining pretty well, so if you're looking to splash out you probably won't be disappointed, either.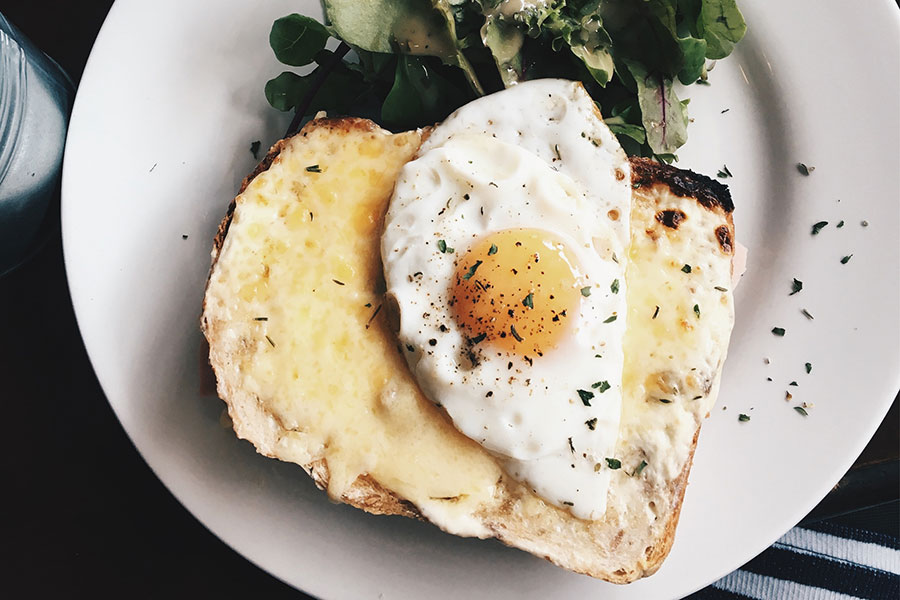 Word of Mouth – Albert Street
I first discovered this tiny and family-run gem of a place when a few friends and I were looking for a breakfast spot on Leith Walk. Our empty stomachs led us into the next-best café. When he heard that we were after a hearty breakfast, the waiter there actually recommended we should try the nearby Word of Mouth – "They have the the best Eggs Benedict in Edinburgh" – instead. I ended up ordering the Croque Madame – and have ever since – but I'm sure their Eggs Benedict are just as tasty as my brunch dish of choice. If you're a breakfast fan like me and looking for a comforting start to the day for under £10, please give this place a try – you won't regret it. If an eager recommendation from the competition isn't a stamp of approval, I'm not sure what is.
10 to 10 in Delhi – Nicolson Street
This lovely little place used to do an incredible student vegetable curry for £2.95 when I first started uni in Edinburgh. Two pounds ninety-five! It was wild. While the prices have gone up a little, 10 to 10 in Delhi is still very much affordable and the food has stayed consistently satisfying throughout my undergraduate career. I love their mixed plates (for when I'm really hungry), their Dhal curry (for when I'm kind of hungry), and their famous Mango cheesecake (it's good for the soul), but I doubt you can go wrong with anything on the menu. This place is small and cosy, but I've miraculously always managed to get a seat. They don't have a toilet though, so unless you want to visit the hairdresser's next door, take it easy on the Chai.
Olly Bongo's – Teviot Place
Olly Bongo's is my favourite lunch option close to campus. I love this cute Anatolian café and always get the exact same thing whenever I go, which is either a small mezze plate (for when I'm kind of hungry) or a large mezze plate (for when I'm really hungry). I have no clue how they sautee their vegetables, but have many times unsuccessfully tried to replicate this specific taste and texture. To be fair, Olly Bongo's also have lots of other Turkish and Greek food options on the menu (though you should still get the mezze in my honest opinion). The staff is friendly and welcoming. I am yet to find the perfect mezze plate in London. I am not bitter.
Union of Genius – Forrest Road
During a long uni week, I would always get my Union of Genius fix from the soup van by the Social Sciences building, but they also have a proper cafe on Forrest Road. I have to be honest – I've never tried anything but their vegan chilli (though the un-vegan version with cheese and sour cream). If you ever try their vegan chilli, you will understand why there is zero need to branch out. It is next-level comfort food; a bowl of happiness on a windy and rainy day, melting my cold heart from the inside. I'm not kidding; this stuff is special.
Pickles – Broughton Street
Pickles was a late discovery for me. I first went there after I finished uni, while working and living in Edinburgh's New Town for the summer, with my lovely colleagues. Shockingly, there is some pickled food to be found here; Pickles are (reasonably) famous for their meat and cheese platters (I can see a pattern in my favourite food choices), accompanied by a selection of pickled vegetables, chutneys, homemade bread, and a bottle of house wine if you feel like having a cheeky post-work drink. Pickles isn't cheap, but it feels like a lovely treat each time and is the perfect dimly-lit scene for a cosy catch-up with friends.
Falko Konditormeister – Bruntsfield Place
Every once in a while, I find myself waking up with a deep craving for German food. Whenever this happens, I will most likely feel the strong urge to tuck into a traditional German breakfast affair involving a fresh (ideally still warm) Brezel and a quality cheese selection. This is why it comes in handy to have a German eatery in walking distance, and once upon a time, Falko Konditormeister in Bruntsfield ticked all of these boxes for me.
Coffee spots
Edinburgh, to me, is the perfect city for a coffee break – there's nothing nicer than a comfort coffee or tea on a day when the wind almost blows you over and it rains horizontally and then you get home and there's a draft in your room so you can see your breath and your fingers are frozen and everything is just generally uncomfortable so you decide to leave again and go get a warm drink and a carrot cake. These are my favourite places for coffee, cake, and anything in between.
Black Medicine has lovely wooden furniture (great if you are in it for the aesthetics, less so if you can't feel your bum after 20 minutes – they have cushions, though), excellent coffee, and serves a mean Black Forest ham panini and great smoothies. There are two Black Medicine cafes in Edinburgh, so by Edinburgh standards, it's almost a chain. I prefer the little one by Bruntsfield Links, but the Nicolson Street branch is so convenient and also pretty nice. Occasionally great for dog-spotting, too.
If you're in Edinburgh for the first time and a Harry Potter fan of any kind, Elephant House is a must-visit; the toilets are a beautiful homage to the Harry Potter universe™ and the view of the castle is stunning if you're lucky enough to get a front row seat. Tasty breakfast options, too. But really, you come here for the atmosphere.
The last place on my list is Peter's Yard; a very pretty and pretty pricey Swedish café in two walking minutes from the library. They don't have wifi here (probably one of those talk-to-each-other-instead things) but they do have delicious scones and cakes and a very comfy pair of sofas in the back. It's the close proximity to the library that made this place for me; your afterpick-me-upme up feels a little less desperate here than it does at the Starbucks next door.
Where to go explore
Edinburgh is the perfect city to explore by foot. I never struggled to walk my desired 10,000 steps a day when living in Edinburgh – the walks are far enough to keep you in solid shape but short enough so it's kind of embarrassing if you take the bus. Public transport was a mystery to me until my last year in Edinburgh, and there a few capital cities where an open-deck bus tour feels as out of place as it does in Edinburgh.
Calton Hill
After all this time, I'm still not sure whether it's Carlton Hill or Calton Hill, and judging from the number of times I've seen it misspelled, I'm certainly not the only one. Apart from that, this hill also has some very neat views to offer. Five minutes from Princes Street and climbable in less than five minutes, it's the perfection destination for everyone who wants that sweet 360 view of Edinburgh and the cute Instagram – but maybe without the workout.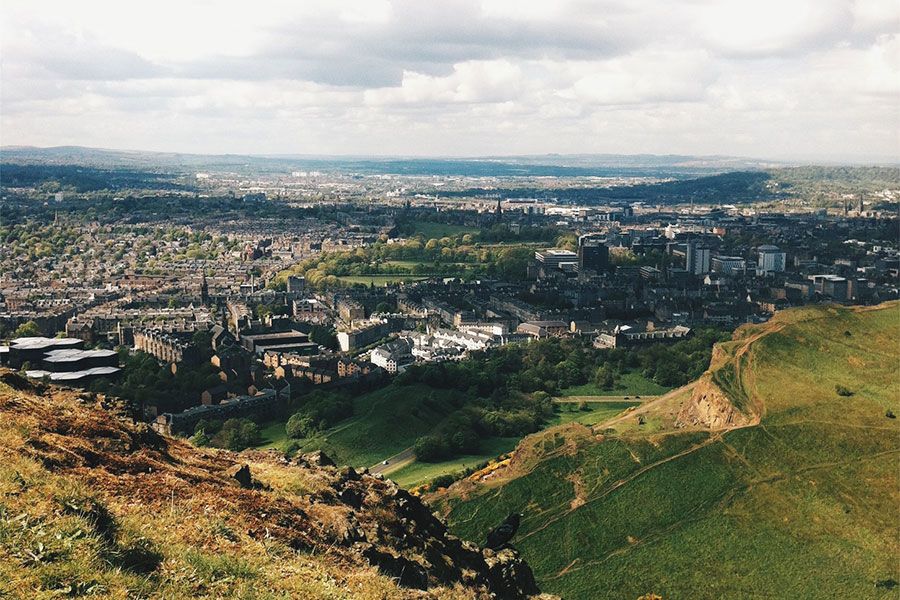 Arthur's Seat and Holyrood Park
Speaking of workouts – climbing Arthur's Seat might be a bit more of a hassle, but it's 100 percent worth it. Apparently, some people casually run up Arthur's Seat, too, but I've never seen any of these mythical creatures in action – must be great for your glutes though. It takes maybe 20 or 30 minutes to hike up, depending on whether you take the steeper and more adventurous path, or settle for the easier but slightly longer route (my path of choice, 'for the view'). I wouldn't recommend heading up when it's just been raining as it can get slippery and safety is important to me. The view is beautiful, and if you walk past the tourists on the very top, you can see a little platform a few steps down (kind of tricky to describe, but you'll know when you're there) that's usually peaceful, quiet and the perfect spot to contemplate the fleeting nature of life.
I love Arthur's Seat and always feel very much at peace when I'm there, especially if the sun is shining on my nose. But if you don't want to actually hike up a hill, I can warmly recommend climbing up the Crags next door instead – the view is almost as stunning.
Cramond Island
Now, Cramond Island is a good bus ride away from the city centre, so joke's on me for making fun of public transport earlier. While Portobello beach is usually the more popular destination for fans of the sea, Cramond Island is a bit more exciting; you can walk a paved pathway to a deserted little island and reward yourself at the only fish & chips place afterwards. The path to the island is only exposed during low tide though, so watch out for the rising water or you might get stuck on Cramond Island for the night if you're unlucky. (It probably wouldn't be for the entire night, but it sounds unpleasant nevertheless.) If you're anything like me, you will probably look up the tide timings beforehand to make sure everything will be okay.
Other places to go
The Meadows were part of my walk to university every morning for four years. It's the perfect place to have a picnic or a barbecue (on the designated barbecue spots, of course), read in the sun or even workout. It's especially nice when it gets a little warmer and everyone is relaxing in the parks after work. Princes Street Gardens, with a great view of the castle, is hard to miss if you're in Edinburgh. Portobello Beach, though busier than Cramond, is also lovely – and in walking distance from the city center on a good day. Blackford Hill in the South of the city also deserves a mention here; it wasn't my hill of choice but that is hardly its fault.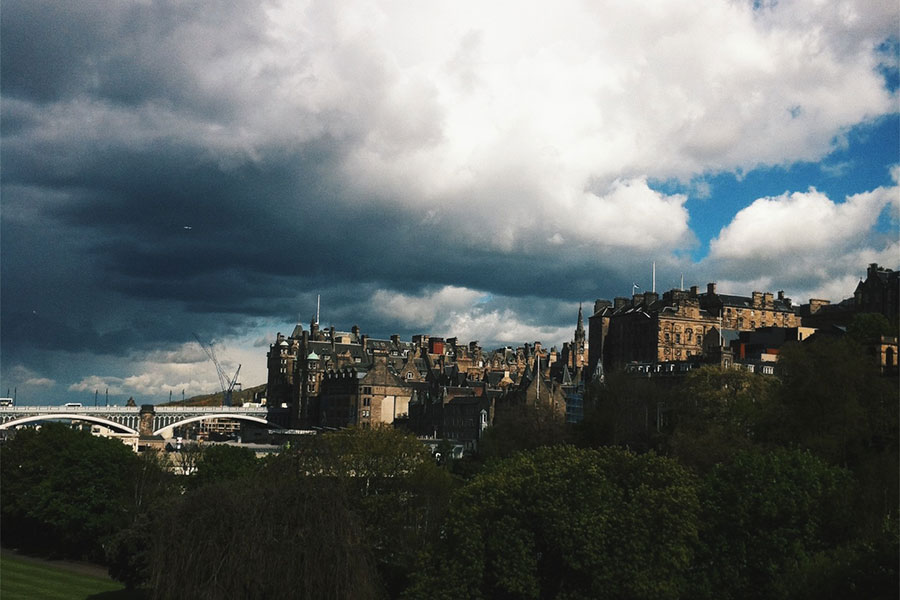 Where to vintage shop
I'm a big vintage shopping fan and quite savvy at it if I do say so myself. But despite my love for the sport, I haven't done much vintage shop hopping lately, and I think Edinburgh is at least partially to blame. It's not that London doesn't have nice shops, but vintage retail therapy is a significantly more expensive and less rewarding hobby here than it used to be in Scotland.
Armstrongs Vintage Emporium
This Edinburgh-based vintage chain is a true gem and really the only vintage store you need to know in Edinburgh. Whatever you're looking for, you'll most likely find it in one of their three stores. Their Grassmarket branch is the biggest one, and their authentic vintage pieces are very reasonably priced. I definitely recommend trying on things before you buy them though, as the vintage fit can be unflattering at times. My tip is to check out their jewellery – very cute and very affordable.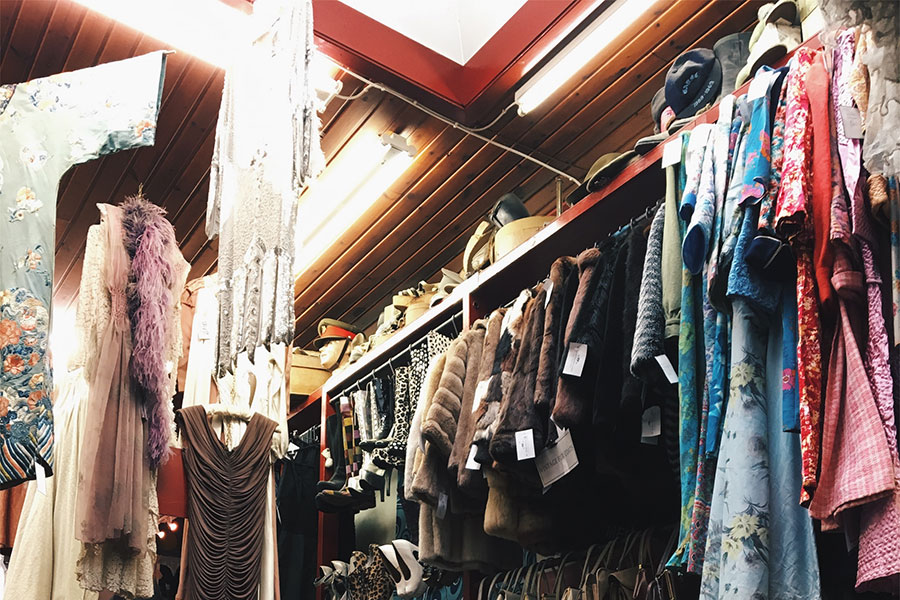 The Edinburgh Vintage Kilo Sale
Naively, I thought all the kilo sales were pretty much the same. I was mistaken. I went to one in Oxford last year and was gravely disappointed, leaving without buying anything. The Edinburgh kilo sale, however, has blessed me with some of my most beloved vintage pieces, including a mint coloured jean jacket and a lacey peplum formal dress. The fact that you pay by the kilo means you can get really pretty things for very little money. Don't fall for it though and buy everything you can carry – my favourite vintage pieces have stayed with me through the years, but there are some purchases I came to regret the minute I tried them on at home.
Drinks
If you're looking for bars to visit, I like Panda & Sons (a Speakeasy style bar with crafty cocktails), Dragonfly (also good for affordable cocktails) and Under the Stairs, which also does great food and has a calming fish tank for the anxious amongst us. Of course, there is also no shortage of pubs in the area – head over to Grassmarket for a drink with a castle view.
The Fringe
The Fringe Festival deserves an honourable mention here. During August's big cultural festival, Edinburgh's population almost doubles (we used to get kicked out of our flat during the month of August to make space for tourists willing to pay triple our rent), and getting around takes on average 20 minutes longer than usual; if there's one thing tourists are not keen on exploring it's the art of speed-walking with a purpose. It's okay though, because the programme makes up for it.
I recommend checking out all the Free Fringe shows (and their reviews, if you want to play it safe) online – or just let the shows come to you and walk into random magic shows and comedy performances. Unless there's someone you really want to see live, opting for free shows and donating at the end means you get to discover weird shows that you wouldn't have seen otherwise, won't spend a fortune on tickets, and support a wild mix of established and up-and-coming artists. Despite my strong dislike of big crowds and slow-walking tourists, I've genuinely enjoyed the Fringe every year I've been able to attend, so for what it's worth, if you have the opportunity to go – please don't miss it.